School Fundraising
Simplified
The Easiest Way To Raise $1000's For Your School, Team or Organization
Interested? Send us a message, we reply fast!
Your School will make up to $11 per box sold over a 2 – 3 week Fundraising Drive.
Class and Individual prizes
Prizes like Beats by Dre Headphones, Pizza Parties and Gift Certificates for classes and students.
full Support FOR STAFF OR PARENTS
Amazing Fundraising offers full parent council or teacher support and guidance.
Amazing Box of Cards School Fundraiser.
Officially the easiest & most profitable box of cards school fundraiser, Team, Company or Group. Our All Birthday plus Blank card box is available exclusively in Canada. Take advantage of our "Quick Run" program. Parent Council will love the simplicity while families enjoy the keepsake box and individually wrapped premium Birthday cards.
Helping Families Fundraise For A Better Tomorrow. Friends since childhood, Helen & Kamila found themselves volunteering to manage fundraisers at their children's schools.
Finding profitable, easy to run products was a challenge. Amazing Box of Cards was created to help bring Big Profits and Amazing Products to friends and families of your schools.
Our New Virtual Online Fundraising Campaign
New your school, team, or business has the option of running a Virtual Online Fundraiser. Receive the same great prizes and incentives in a touchless online event. Each school, team or business received their own custom-designed page to help drive sales.  Check out the Your School Page!
Visit the Your School virtual online fundraising page to see how our customized page and simple one-page checkout can help you bring in more dollars than ever before.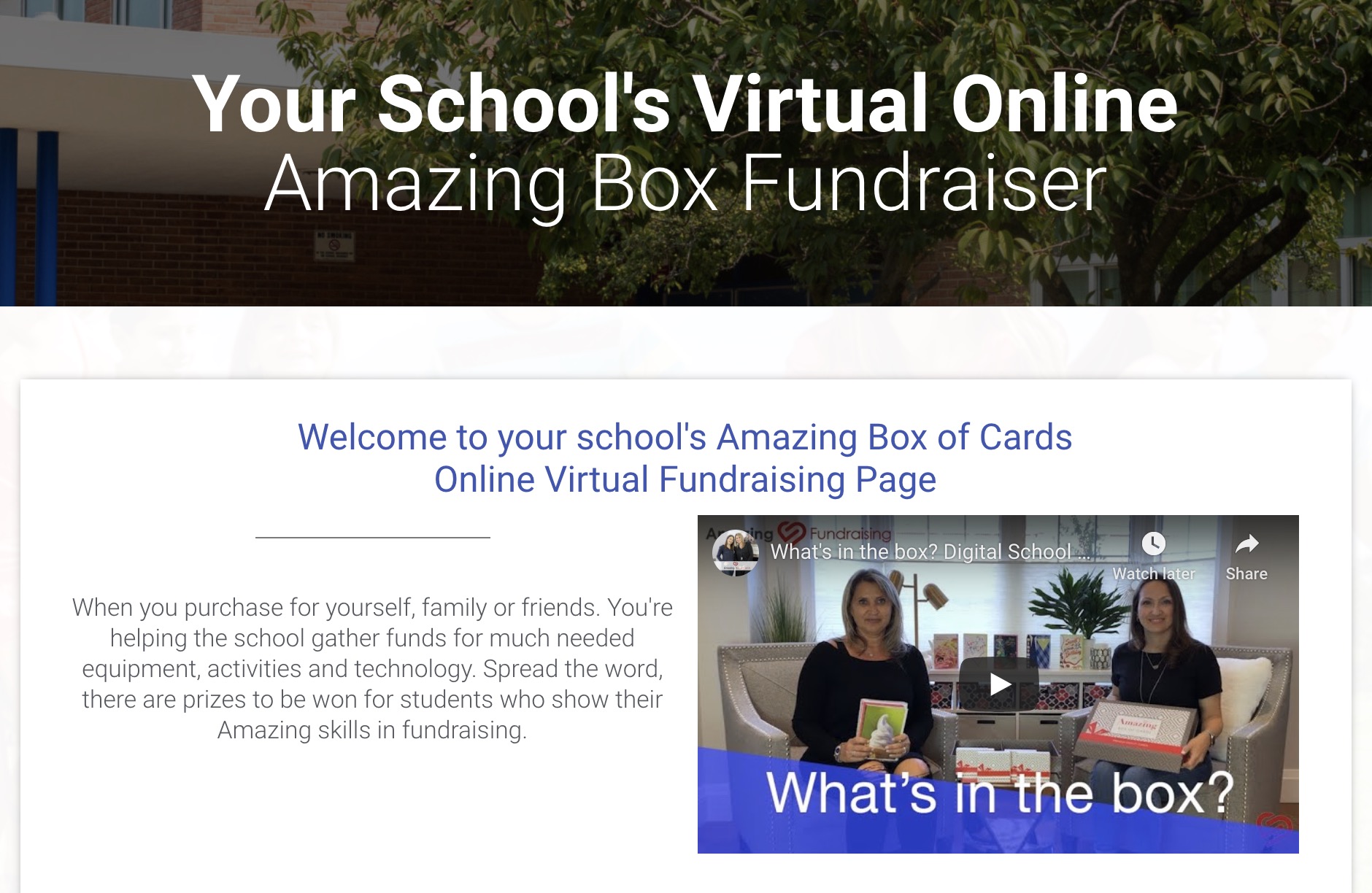 All Birthday or
All Holiday
The Amazing All Birthday box set includes 20 or 32 premium birthday cards with a keepsake box. Each box sells from $20 – $32 with a $5-$11 Profit per box for your school. A 300 student school that sells 300 boxes will profit up to $3300.
The Amazing Holiday box set includes 20 premium holiday cards with a keepsake box. Each box sells for $20 with a $5 Profit per box for your school. A 300 student school that sells 300 boxes will profit $1500.
These ladies are Professional and easy to work with. Minimal work is required from the school to operate. They organize all materials needed to begin your fundraiser. I highly recommend them for your next school fundraiser!